Collaborators
Bangladesh Environment and Development Society (BEDS) is a non-profit, non-political and Non-Government Organization (NGO) committed to sustainable socio-economic development, conservation of natural resources, use of clean energy and protection of the environment. This community based organization exists to address and solve integrated environmental and socio-economic problems like global warming and sea level rise; unsustainable use of natural resources; drinking water crisis; Sundarbans biodiversity destruction; human rights violation; increasing uses of dirty energy; gender inequity etc. Vision of the organization is 'to promote ecological balance and create harmony between humans and their environment'. Mission of the BEDS is "to build the capacity of the most vulnerable communities to ensure sustainable use of natural resources, provide eco-friendly means of living, reduce the adverse impact of climate change and improve their socio-economic condition while maintaining the ecological balance''.
---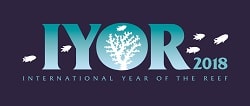 As climate change is gravely affecting the world's tropical coral reefs, this year we will be celebrating and featuring the International Year of the Reef (IYOR2018), as designated by the International Coral Reef Initiative. This year-long celebration is a great opportunity to come together to strengthen awareness on the plight of coral reefs, and to step up and initiate conservation efforts.
In Support of International Year of the Reef. Website- www.icriforum.org
---
BGBIOM promotes renewable energy sources, mainly biomass, plant residues and animalmanure as energy sources for sustainable society. The aim of BGBIOM is to propagate the growth of different plants for non- food use. BGBIOM aims also to co-ordinate and facilitate the research and development works in the fields of biomass resources, biofuel product on technologies, biofuel market in the transport, heat and energy sector, as well as in the field of biomass non-energy products.
---